SPENSA we are planning to return to the field this Fall 2021. Check back for details. We miss you all!
 The safety of our players, parents, siblings, volunteers and our staff are very important to us at SPENSA! We hope to see you all for the Fall 2021 Session!
Enjoy the rest of your Summer!
The Special Needs Soccer Association, SPENSA, is a Not-for-Profit, St. Louis-based soccer program for young people with disabilities.
This program is open to any boy or girl with a disability, ages 5-21. It is designed to bring the excitement and fun of playing soccer to players who traditionally have not had a place in the youth soccer system. Games are normally played at the World Wide Technology Soccer Park. The park is located at I-270 and Highway 44. If you require directions, please give us a call.
SPENSA is free of charge to all of these very special children. The program is privately funded through the generous donations of individuals and corporations, as well as many local Select Soccer Clubs.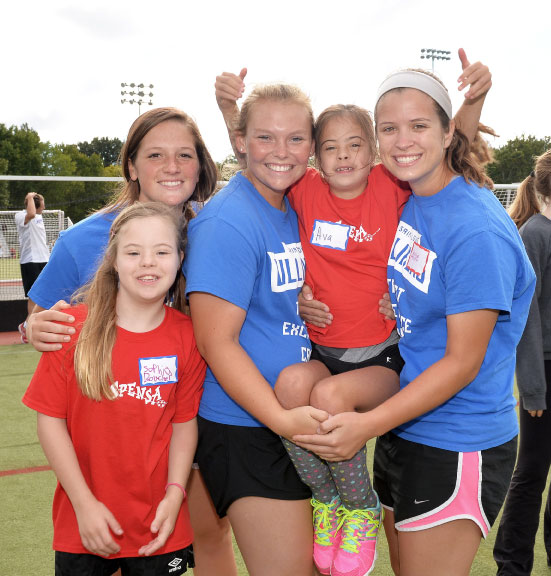 What's A Billiken...A Great Human Being!
Our SLU Buddies are the Best!